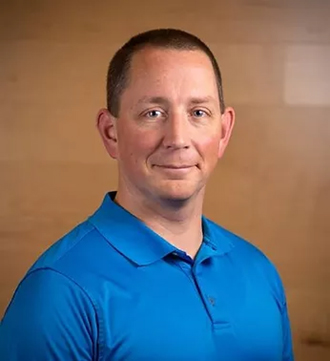 Aaron Flynn has extensive experience in various roles in Information Technology. He is currently an IT Manager at The Andersons in Maumee, Ohio. Before that, he worked at The University of Toledo.
Aaron grew up in Toledo and Temperance, Michigan, where he attended Bedford High School and played varsity soccer all four years. He earned his MBA and Bachelors of Science degrees from The University of Toledo. Aaron also serves on the board of Unison Health in Toledo.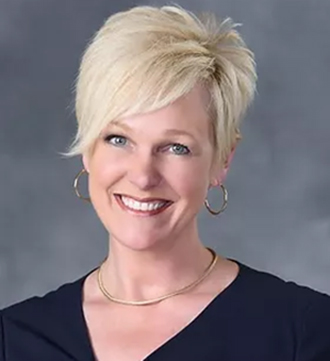 For 20 years, Chrys Peterson was the face of WTOL news, anchoring the station's 5:00, 6:00, and 11:00 evening newscasts. Inducted into the Associated Press Broadcasters Hall of Fame in 2014, Chrys earned six Emmy Awards and four coveted Edward R. Murrow awards for her storytelling during her broadcasting career.
In 2014, Chrys left television news to launch her company, Chrys Peterson Consulting. Drawing on her master's degree in organizational leadership and 32 years of news and community leadership experience, she facilitates employee training programs at ProMedica Health System and other area companies and nonprofit organizations. An engaging facilitator, Chrys is certified to teach various programs that help individuals develop and thrive and help businesses achieve success through leadership, communication, teamwork, employee engagement, and ambassadorship.
Chrys is active in the community, serving as a board member for Lourdes University and Toledo Police Foundation, as president of the Press Club of Toledo, and—for the past 25 years—as Honorary Chair for the NW Ohio Komen Race for the Cure. She's received numerous community awards recognizing her impact and commitment.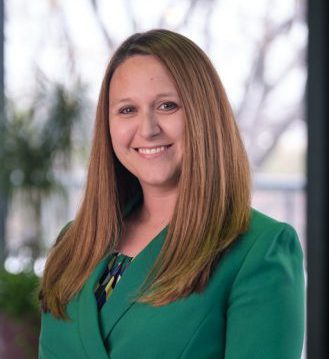 Sara Swiergosz began her career with Fifth Third Bank in 2001. Over the years, Sara has held many roles with the Bank, including working in Retail Financial Centers, Risk, and Financial Crimes. Since 2014 Sara has worked in the Financial Crimes Department, which consists of Financial Crimes Investigations and Anti-Money Laundering. Some of her responsibilities have been to work with law enforcement on complex cases, responding to Bank robberies, internal investigations, wire fraud, and elder financial exploitation.
One of Sara's passions has been educating others about fraud and scams and proactively preventing, recognizing, and reporting financial crimes. Sara has done so by conducting training alongside her law enforcement partners and individually.
Sara obtained her Bachelor's degree in Business Administration from Siena Heights University and then her Master's degree in Business Administration from the University of Phoenix. She resides locally with her husband and two children.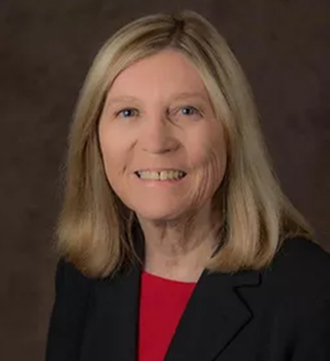 Sandy Drabik Collins was born in Toledo and grew up in Northwest Ohio. Sandy is an alumna of The Ohio State University with a Bachelor of Science. She also earned a Master of Science in Botany and a Juris Doctor from OSU.
Throughout her 35-year career in public service, Sandy worked as a teacher, a lawyer, and an administrator, holding various leadership positions at The Ohio State University, the State of Ohio, and The University of Toledo. She served in Governor George V. Voinovich's cabinet as the Ohio Director of Administrative Services, the state's central service agency. Her last job in her public service career brought her to the University of Toledo as Vice President of Administrative Services and General Counsel.
She has served on public boards and commissions, including The Ohio Building Authority, Capitol Square Review & Advisory Board, Ohio Public Employees Retirement System, and Ohio Public Employees Deferred Compensation Program. Nonprofit boards she has served include Lott Industries, The Ohio State University Alumni Association, National Association of State Chief Administrators, and The Ohio State University Managed Health Care Systems.
Sandy currently serves as a Member and Secretary of the Miami University (Ohio) Board of Trustees. She maintains an active license to practice law in Ohio and is an Ohio Certified Volunteer Naturalist. She frequently volunteers as a nature walk guide at the Toledo Metroparks.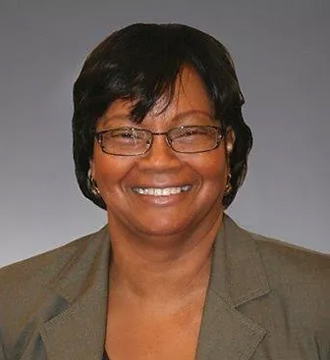 Shirley L. Green is a 26-year veteran of the Toledo Police Department, retiring at the rank of lieutenant. She worked in various positions, including Juvenile Investigations and Field Operations. She has also served as the Safety Director for the City of Toledo.
Shirley earned her doctorate in history at Bowling Green State University in 2011. She has held adjunct faculty positions at the University of Toledo's History and Criminal Justice Departments and is an adjunct history instructor at Bowling Green State University. She has also coordinated history projects that captured the videotaped oral histories of African Americans in Northwest Ohio. Shirley is currently the Director of the Toledo Police Museum.
David Koenig is a Commercial Banker with Fifth Third Bank dealing with governmental and not-for-profit clients. He transferred to Toledo in 1990 with Fifth Third.
David was born and raised in Cincinnati, Ohio. He graduated from the University of Cincinnati with a B.S. in Criminal Justice. In 1978 David joined the Dayton, Ohio, Police Department. Several years later, he returned to the Cincinnati area as an officer and later detective with the Springdale Police Department. In 1986 he joined Fifth Third as a fraud investigator working on embezzlement cases and later moved to Toledo as Security Manager.
He has been active in the community and served on various boards, including Ronald McDonald House Charities, Toledo Ski Club, Alzheimer's Association, Crime Stoppers of Toledo, and Notre Dame Academy. He is also an OHSAA soccer official.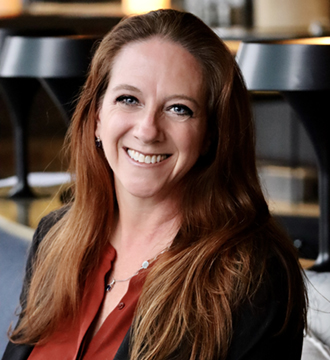 Anna Kolin is the Executive Director for ProMedica Metro Region Foundations. Previously, she was the VP, Regional Marketing Manager for Fifth Third Bank, Northwest Ohio, and prior to that she had the unique opportunity of opening the National Museum of the Great Lakes in Toledo, serving as Director of Development and Marketing. Additionally, Anna and her husband, Brian, are the owners of a new West Toledo, membership-based community wood shop and creative space called Inspired Lumber Workshop.
In addition to the Toledo Police Foundation, Anna serves on the board of directors for the Toledo Farmers Market, as a member of the Notre Dame Academy Advancement Domain Committee, and as Secretary for the St. Pius X Pastoral Council.
Anna and Brian share their West Toledo home with their two children, Mallory and Zak, and their small menagerie of animals including a dog and 4 cats.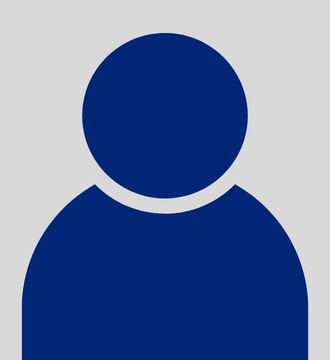 Matt Sapara is Vice President: Business Development & Advocacy at Mercy Health. His experience includes serving as Director of Business and Economic Development for the City of Toledo and Chief Operating Officer for the Toledo-Lucas County Port Authority. He holds a JD from The University of Toledo College of Law.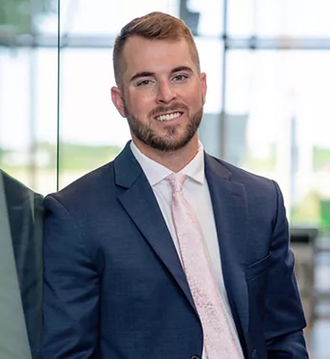 Having grown up around the well-known northwest Ohio business that his grandfather John F. Savage founded in 1957, Ryan Savage joined the financial services firm, Savage and Associates in 2019, working alongside his father, Sean. His focus remains people-centered—ensuring his deep commitment revolves around the next generation of Sean's clients while building his practice simultaneously.
Ryan achieved his bachelor's degree from Michigan State University, majoring in finance. He was active on campus through his involvement in the Wealth Management Association and Finance Association. He was a part of the inaugural class that completed The Eli Broad College of Business Financial Planning and Wealth Management Program.
Born in Toledo and raised in Sylvania, Ohio, he is a graduate of St. John's Jesuit High School, where he ran Cross Country and Track, tutored students at Rosary Cathedral, and participated in the Labre Program—a ministry that delivers home-cooked meals weekly to adults and their families in the Toledo area.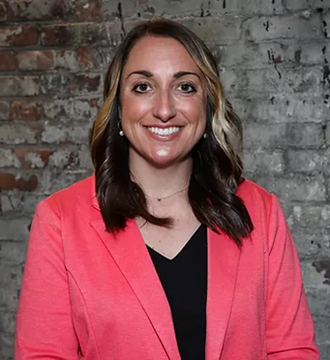 While not a Toledo native, Ashley has made her home here in the Glass City. Ashley, born and raised in Marblehead, Ohio, graduated with her bachelor's degree in Business Administration with a focus on Marketing and Professional Sales from the University of Toledo in 2011.
Directly out of college Ashley began her career as the Marketing Director of the Charles E. Boyk Law Offices, LLC, where she previously held positions as the receptionist and marketing assistant. She then transitioned out of her marketing role into sales when she started at Mail It Corporation in 2013. While at Mail It Corporation, she grew a love for local non-profit organizations. Always finding the most effective, yet cost savings route to help promote the various non-profits.
With her love of non-profit work, she then started her career at the Toledo Public Schools Foundation in 2019 as the Program & Grants Coordinator. In 2022, Ashley was promoted to Executive Director where she oversaw all fundraising efforts in addition to her previous role.
Ashley is currently a Philanthropic Services Officer with the Greater Toledo Community Foundation where she assists fund holders.
Ashley resides in Toledo with her husband Joshua and their daughter, Harper. In her spare time, Ashley enjoys tending to her flowers and garden, taking family walks through the neighborhood and visiting local playgrounds with their daughter and dog, Ranger.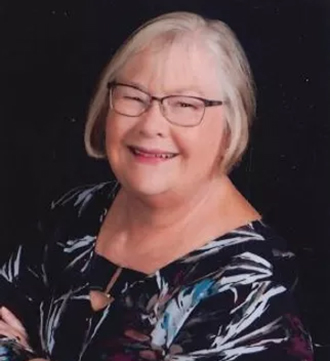 Julie Ball was an employee with the Toledo Police Department for 36 years. She worked in Communications and Records and the Identification Unit during her career. Julie became the supervisor when her sergeant retired, and the position became civilianized.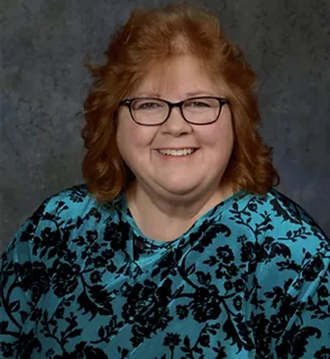 Joleen Krohn was a Toledo Police Officer for nearly 30 years, retiring in December 2016. Except for two and a half years in Planning and Research, she spent most of her career on patrol.
Joleen is a Board member of the Toledo Police Museum and volunteered for the Make-A-Wish foundation for more than 20 years.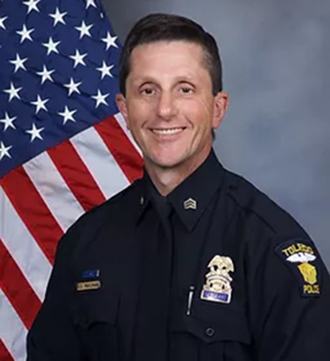 Greg Mahlman was a police officer with the Toledo Police Department for 30 years. Greg held a variety of assignments as a patrolman, including Field Operations, Field Training Officer, Academy Instructor, and School Resource Officer in Toledo Public Schools.
In 2010, Greg was promoted to sergeant and assigned to Field Operations, overseeing the School Resource Officers, the Police Prevention Team, and the Safe-T-City program. Greg finished his career on the staff at the Toledo Police Academy. In 2019, Greg started the next chapter in his life as the Lead Patrol Ranger for Metroparks Toledo.
Greg holds a bachelor's degree in Criminal Justice Administration from Tiffin University and has received training in areas such as ALICE instructor, physical fitness, self-defense, and Firearms.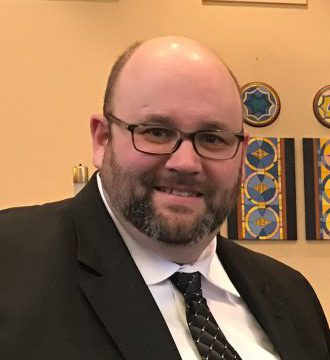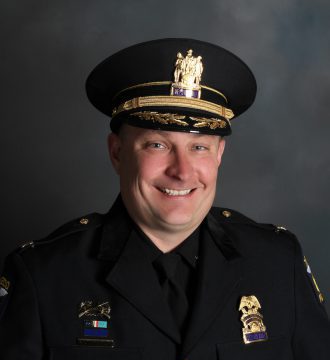 Chief Michael Troendle is a three-decade veteran of the Toledo Police Department. He holds a Master of Science in Criminal Justice Administration and Crime Analysis from Tiffin University. He graduated from the FBI National Academy in Quantico, Virginia, and is a United States Marine Corps Reserves veteran.
Chief Troendle has worked in Field Operations, Investigations, SWAT, Communications, Criminal Intelligence, and Special Operations. He was responsible for implementing Intelligence-Led Policing, and he designed and managed the construction of the Real-Time Crime Center.
As a law enforcement and technology professional, Troendle has experience implementing multi-million-dollar projects and a strong record of success in driving organizational change.
He was born in Toledo, Ohio, and is married with two children.