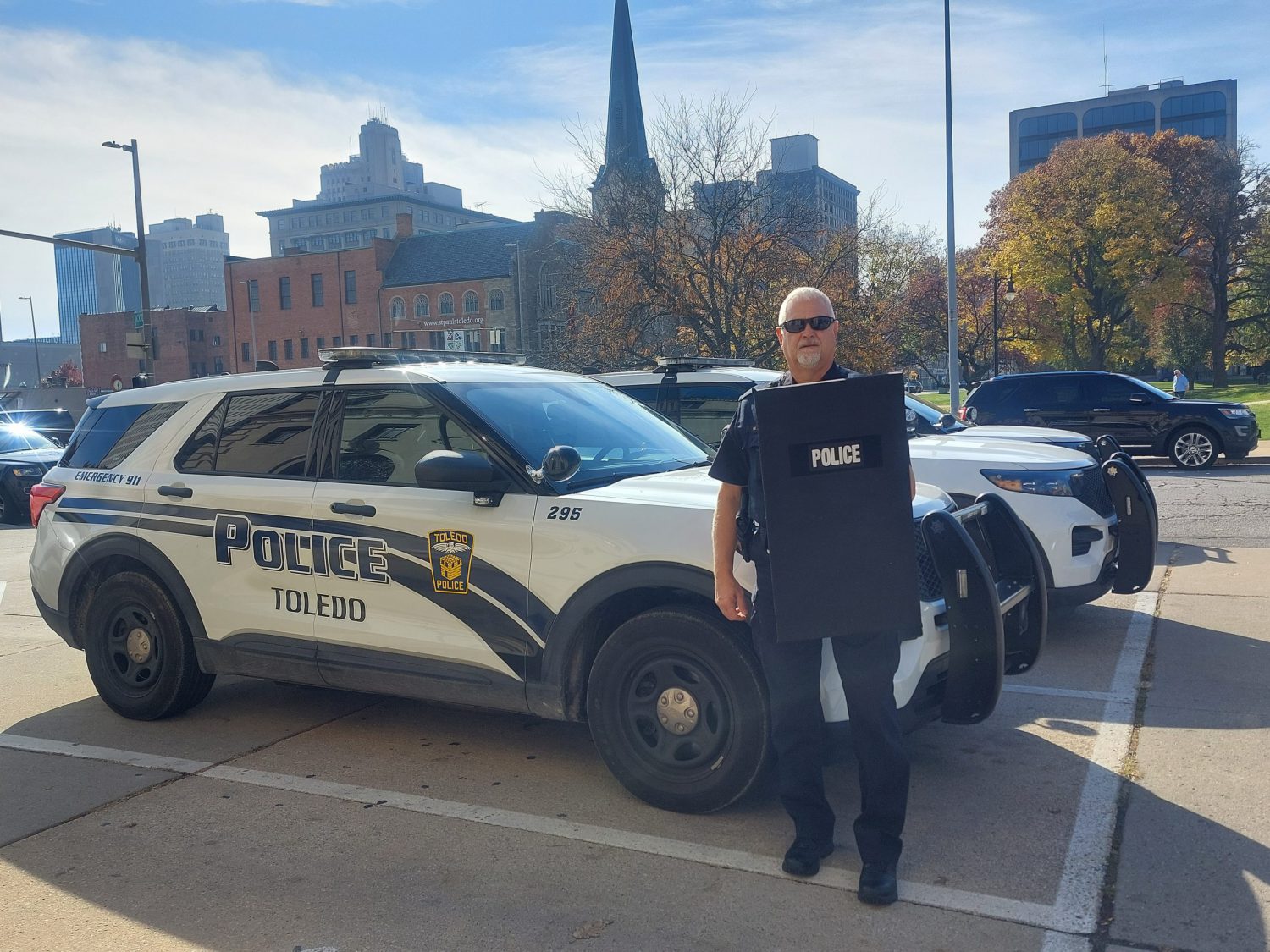 Following the tragic line-of-duty death of Officer Brandon Stalker, a concerned citizen reached out to the Toledo Police Foundation and asked what she could do to help honor Officer Stalker's sacrifice by donating to obtain safety equipment.
After careful consideration, the Foundation proposed the purchase of a Level III Ballistic Shield. Ballistic or "bulletproof" shields provide mobile defensive cover for law enforcement or security officers during active shooter incidents or other dangerous situations. The Foundation used the donor's gift to acquire the shield in June 2022.
Police Department officials assigned the shield to the sergeant overseeing the officers who patrol local high schools.